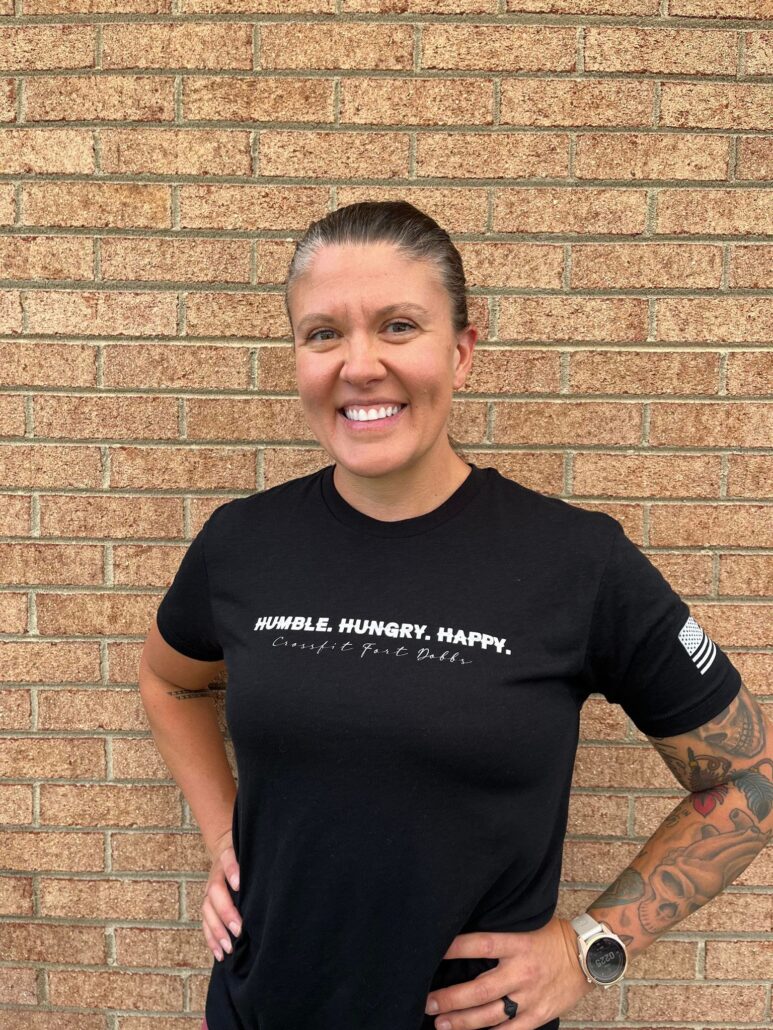 I am 36 years old and a born and bred Statesville native. I am married to a wonderful man named Jamie and we have a little girl, Gemma and a pomsky Knali.
I have always lived an active lifestyle and was an avid volleyball player. I went to Lenoir Rhyne University in Hickory, NC where I received my Bachelors of Science degree in Health and Exercise Science. It was my dream to become an athletic trainer for the NFL but little did I know God had other plans for my life. After graduating college I became a personal trainer and conditioning coach here in Statesville and the Mooresville area working with individual clients and group fitness, athletes and the less fortunate children in this area. It was truly life changing.
I decided to further my career outside of North Carolina and moved to Tucson, Arizona where I discovered CrossFit! I was immediately hooked. I loved everything about CrossFit and the mental and physical challenges it placed on my mind and body. I then moved back home and continued CrossFit and joined CrossFit Cyclone (which is now CrossFit Fort Dobbs.) I coached Bootcamp and was a personal trainer. Fast forward to 2016 I embarked on another journey and joined the fire service. I was a career firefighter for the city of Statesville and rode engine 4 and 1 until I met my dream man and he gave me a ring and my beautiful daughter. I then resigned from the fire department and became a full time stay at home mom.
I gave birth to my baby in 2020 and was extremely dissatisfied with my weight and my health. I then decided to dig deep into CrossFit and the amazing benefits it had to offer and I lost 61 lbs and completely changed my body! I told myself when my Gemma turned 2 it was time for momma to get back into her coaching game and here I am! I absolutely love coaching and training others and helping them along their journey of living a healthy lifestyle and tackling the amazing benefits of everything CrossFit has to offer! The family, friendships and bonds created through CrossFit is extremely fulfilling to my life and my heart and it has always been my passion to plant that seed in others with what living a healthy lifestyle can do for them!
BS Health and Exercise Science NASM-Fitness and Nutritionist Specialist CF-Level 1