CrossFit program is designed for universal scalability making it the perfect application for any committed individual regardless of experience. We scale load and intensity, fits for all.
CrossFit will change the way you look at health and fitness forever. Once you experience the adrenaline of a heart pounding tough workout that tests you physically and mentally limits you will understand why millions of people around the world of all different backgrounds and fitness levels swear by CrossFit. Once you complete a workout you did not think you could complete you will think differently about other goals you did not think were attainable – all of a sudden what seemed out of reach becomes possible, what you feared becomes a goal, failure just a point in the journey.
Sure we use barbells and bumper plates, and gymnastics and that can be intimidating at first. Yes the training looks much more like a sport than it does look like a class and the people working out, when you don't know them, can look pretty serious or intense, but that is the fun of it and that is how we get unbelievable results.
For 60 min a day, people leave their titles and egos at the door, step on to the floor as a team, and tackle a workout that many of them never thought was possible. You'll often hear "wow, that sucked" followed by "but that was awesome, nice work!". Leave your fears and insecurities aside and let your curiosity and goals win out, you will find that CrossFit can really change your life. We are all working towards the same goal. To be better!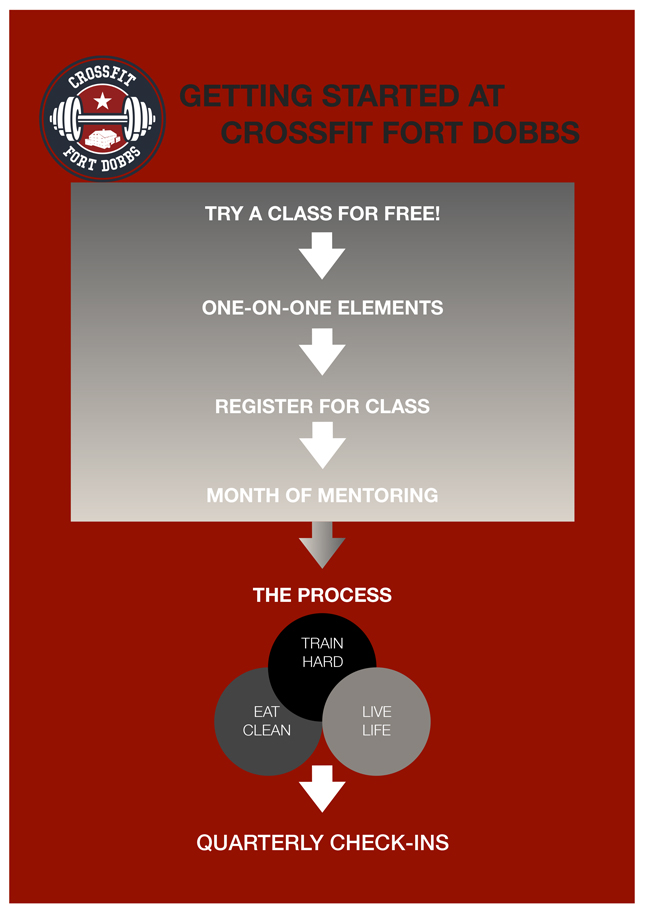 We offer ELEMENTS, this is where it all starts.
Is the best option if:
You're looking for a fast track 6 session private training curriculum to enter our CrossFit classes
• you're rehabilitating from a recent injury or surgery
• you're significantly overweight
• you have no exercise experience or have been very sedentary
• you have serious health issues or physical issues/injuries
• you want to learn specific skills or you have specific goals
• you're a specialized athlete looking for specialized training
• you prefer or require privacy, personal attention and accountability
Personal Training are 45 min in duration.
Don`t hesitate to contact us to set up an appointment.
Our Personal Training rates can you find here!
We offer online coaching through TrainHeroic, where the workout will be based on your goals and from our personal training session. On our second meeting we will go over the program that we have made for you! After that you will be working on your own for the next 6-8 weeks. Through TrainHeroic we can have daily and weekly follow-ups.
Price for the whole package $ 399
Where we analyse how you move, and we will make a plan together so we can be there to help you to reach your goals!
Workout Program with details for 4 weeks. That will work with your lifestyle and goals.
Minimum 2 mindset session, where we focus on you and what we need to work on on the way to a better you!