ONE-ON-ONE NUTRITION COACHING
Healthy Habits, Mindset Upgrade and Lasting Results Starts Here!
We don't just focus on your macros. We prioritize mindset and habits for lasting change. We pair you up with a LIFTOFF Nutrition coach. They work with you to set healthy nutrition habits, specific to your goals.
You've heard it before . . .
80% of your results are based in nutrition
You can't out-train a bad diet
You are what you eat
These are all TRUE. The foundation of your body competition, mood, and energy is nutrition. The great news, we've found a better way.
We are About
💪Creating a healthy plan for YOUR lifestyle
💪Nourishment
💪Teaching you how to incorporate comfort foods if you want them and still hit your goals
💪Show you how to eat out or at social events
💪Alleviating the fear of carbs
💪And #1: Helping you shift your mindset around food for LASTING change
We are NOT ABOUT
❌Starvation
❌Neglect and uninvited elimination
❌Halting your favorite foods
❌Saying no to eating out and/or social events
Nutrition is for life. Make sure you understand the basics and make them a habit.
Nutrition is a critical component to all of our athletes achieving the best results, but also improved overall health and wellness. You can push yourself to your limits in the workout, but if you're not fueling your body correct, you're not going to see the improvements you're looking for.Whether you want to lose weight, gain weight, train harder, or just be fit and healthy, you should absolutely focus attention on what's on your plate (or in your blender).
Making whole foods the dominant part of your diet and follow the relevant macronutrient split can go a long way to help you meet those goals. Nutrition is building block of any program you want to do.
Remember that everything you put in your mouth, in either solid or liquid form, is either helping you achieve your goal or hindering your progress. Make sure you understand the basics and make them a habit.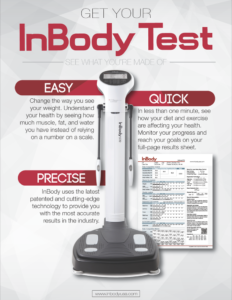 Inbody Body Composition Scan
$35 for 1 scan – $50 for 2 scans
Complete body composition analysis
Learn your bodyfat, muscle mass, weight and more
Find out what you are made of!!!
Includes 10-minute in-person results interpretation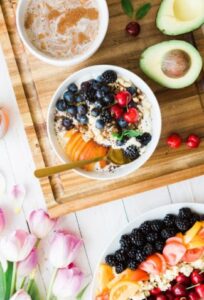 Nutrition Consult + Body Composition Scan
 $89
Everything included in the InBody scan
3-day food log review
1-hour in-person consultation with specific recommendations based on your needs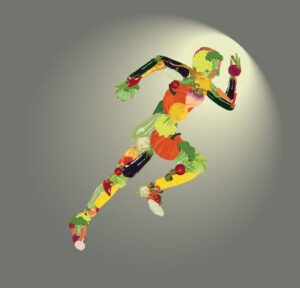 Full Nutrition + Lifestyle Coaching
$129/month x 3 months
3 InBody Composition Scans (before, during, after)
1-hour initial consultation
90-day ongoing food diary review
Specific guidance based on your goals
90-day nutrition planning with resources to suit your needs
Sleep, physical activity, and training review and recommendations
Kick Off Strategy Session with Your Coach
Weekly check-in and review
Access to the Nutrition Members Only Facebook Group
Library of nutrition content with strategies and tools
Do not hesitate to take the next step, send us an email: [email protected] if you are seeking information on your current health markers and general nutrition guidance.