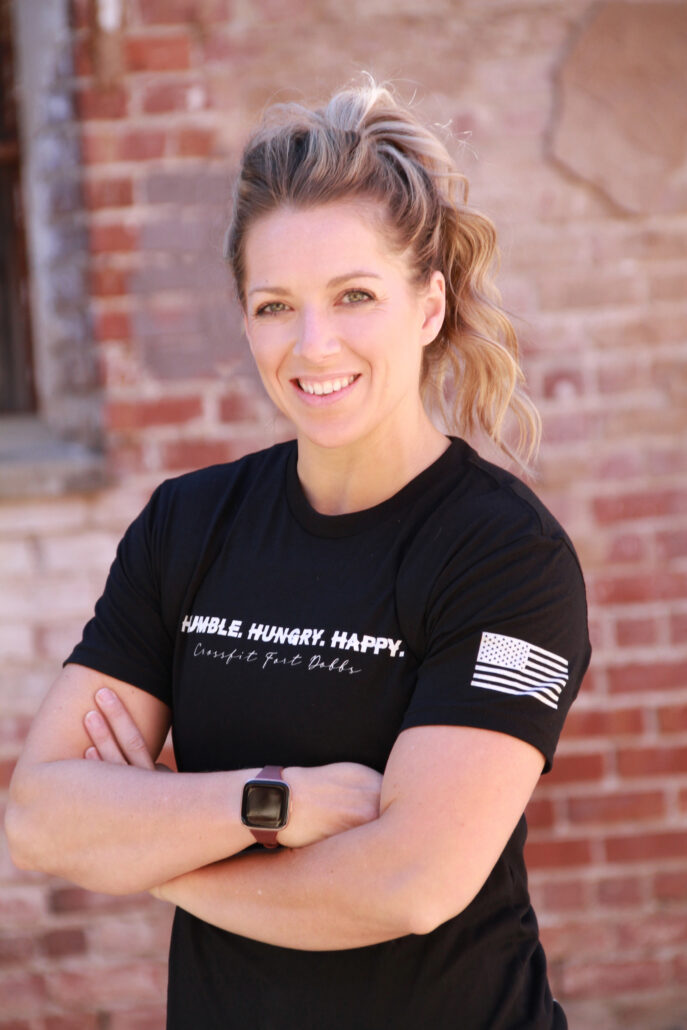 Born and raised in Metro-Detroit, Michigan, fitness has always been a huge part of Nicole's life. As a former D1 champion swimmer, she got to experience an elite level of competition.
In 2018 Nicole decided to focus more of her life on fitness and training others, so she became a certified trainer through the National Academy of Sports Medicine.
In March of 2019, together with her husband and her two children, she moved to North Carolina and decided to try out CrossFit. She quickly fell in love with the sport and by January 2021 took a leap of faith and became a full time CrossFit coach and personal trainer at CrossFit Fort Dobbs!
CFFD is her home away from home, as it is for many of our members. She loves to watch athletes of ALL abilities grow and reach their goals. What Nicole loves most about CFFD is our community, where we work together and alongside each other hoping for nothing but to bring out the best in each other.
Outside of CrossFit Nicole loves to travel, hike and read!
CERTIFICATIONS:
Personal Trainer through NASM
CrossFit Level 1 (CF-L1)
Nutrition coach with Working Against Gravity (WAG)